About B&E Productions
Founded in 2009, B&E Productions is a Hong Kong-based multi-media company and the production office of Bey Logan - action film producer and renowned Asian Cinema expert. Its name is an acronym for 'Breaking and Entering', reflecting the determination of its principals to break through any barriers in achieving its creative and commercial goals.
B&E's primary focus is film production. It is uniquely positioned to cooperate with both American/ European indies and studios and Hong Kong/Mainland Chinese film-makers.
As a subsidiary activity, B&E is involved in various aspects of film production services and cooperating with various international distributors regarding their Asian action titles.
The company also runs a niche publishing operation, focusing on books dealing with the various aspects of Asian action cinema.
关于 近杨制作
近杨制作有限公司始创于2009年,是知名电影监制及亚洲电影专家近彼岸/龙比意的创作室、一所以香港为基础的多媒体制作公司。本公司的宗旨正如英文简称B&E,意思是「突破与 融合」(Breaking and Entering),务求冲破所有障碍以达到创新及商业的目标。
本公司的首要焦点是电影制作。近杨制作的业务特别定位于中西交流、促成欧美独立及大型制作公司,与香港/中国电影制作者的合作。
迄今,我们已制作了一纟列动作电影、3D动画和记录片集。
此外,近杨制作提供电影制作多方面的服务,同时为数家国际发行公司的亚洲电影光盘品牌的采购发行担任专业顾问。
本公司亦同时针对亚洲动作电影的题材制作及出版书藉。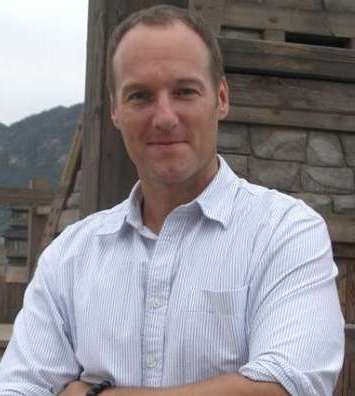 Bey Logan 近彼岸 / 龍比意
bey@bxe-productions.com
About Bey Logan
Writer/producer and Hong Kong film historian Bey Logan has worked with Media Asia and Emperor Multimedia Group on movies including Gen-X Cops, its sequel Gen-Y Cops, wrote The Medallion and produced The Twins Effect.  From 2005, he was Vice President of The Weinstein Company. In 2009, he founded B&E Productions and produced a number of Asian-themed films. In 2015, he co-produced Crouching Tiger, Hidden Dragon: Sword of Destiny.
Bey has an abundant and unique experience in the Asian film industry.  His wide-ranging expertise covers scriptwriting, producing, acquisition and sales. He was instrumental in building the successful UK DVD brand Hong Kong Legends, Premier Asia, and US brand Dragon Dynasty. Empire Magazine named Bey as "Top 10 DVD Heroes". His book Hong Kong Action Cinema is an authoritative text on the subject.
关于 近彼岸 / 龙比意
近彼岸曾于香港著名大型电影公司「寰亚综艺集团」和「英皇娱乐集团」担任监制,参与卖座电影包括《特警新人类》、《千机变》,及编写成龙电影《飞龙再生》。他自2005年任职美国温斯坦公司 (The Weinstein Company) 亚洲区的副总统,至2009年成立「近杨制作」,参与多部以亚洲为主题的电影。2015年担任《卧虎藏龙II之青冥宝剑》的联合监制。
近彼岸尤其对亚洲电影界拥有丰富而独特的经验,涉足写作、监制、发行及销售代理等多个范畴。他帮忙建立异常成功的英国DVD品牌Hong Kong Legends、Premier Asia及美国品牌Dragon Dynasty。权威电影杂志Empire称近彼岸为「十大DVD英雄」之一。
Contact Us 联络我们
Production Office: Unit C, 10/F, Blk B, Marvel Industrial Building, 17-23 Kwai Fung Cres, Hong Kong 香港葵豐街25-31號華業工業大廈B座12樓C
Directions: Kwai Fong MTR Station Exit C 葵芳地鐵站C出口
Mailing Add: 1/F, Chung Nam House, 59 Des Veoux Road Central, Hong Kong 香港中環德輔道中59號中南行1字樓
Tel: +852 2415 6276
Email: info@bxe-productions.com